Autumn
The next morning after a violent storm with rains and strong winds in the dunes,
otherworldly sand columns appear on the sand canvas.
Small sand columns orderly stand as if they are living creatures.
A natural artwork created by sand and wind,
it's beautiful landscape that makes you hesitate to leave a footprint.

SEASON
Autumn Rich in Nature
Autumn is the wind season.
The dunes are covered with graceful curvy patterns made of wind.
Many people visit this dune during this season and fascinated. More than natural wonders, the dunes may convey something.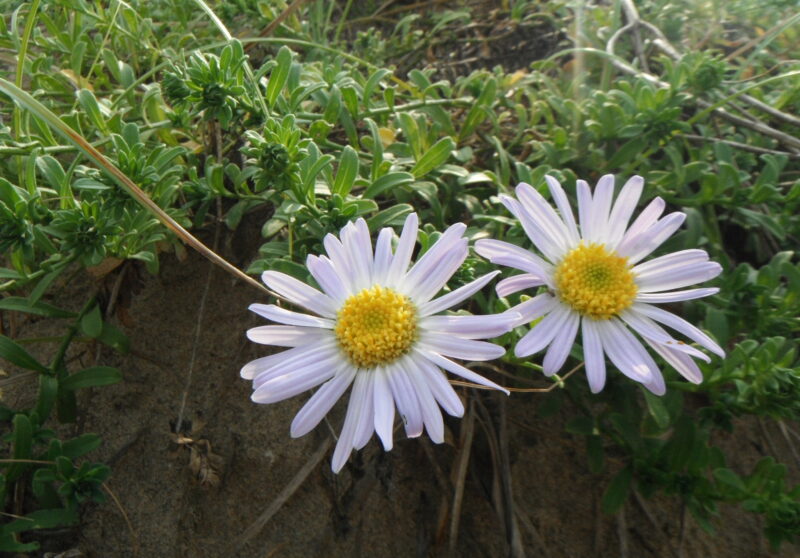 Heteropappus Hispidus
Pale purple flowers that bloom onfly near the coast.
White flowers may also be seen in rase cases.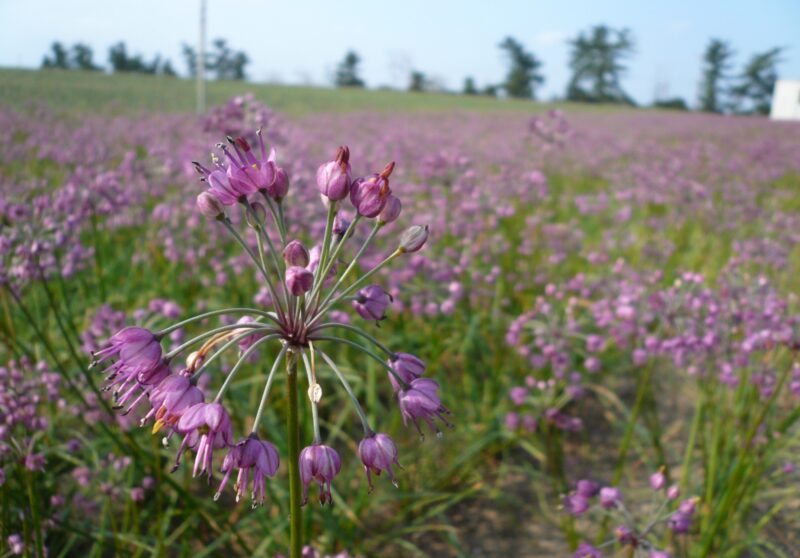 "The Sand Dunes Rakkyo" scallion flowers bloom

From late October to early November, carpets of purple scallion flowers can be seen on the east side of the sand dunes.
It's bearthtaking scenery when the entire surface of the huge field reaches in full bloom.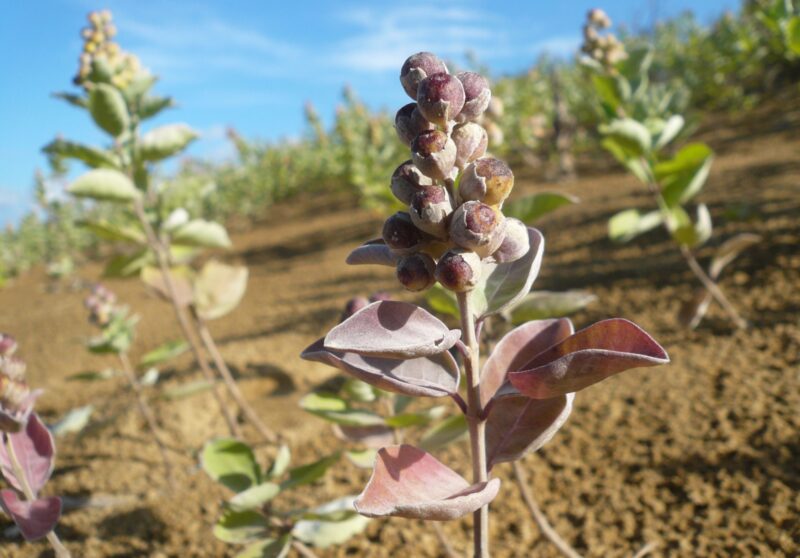 Autumn colors at the feet in the Sand Dunes

The only shrub that lives in the Tottori Sand Dunes. The vitex rotundifolia leaves they were lush in the summer also turn to red just like the leaves in the mountains.
Tottori's specialty pears come into the season

Autumn is the season for pears.
Many people visit pear farms along Fukube Pear Picking Road nearby the Tottori Sand Dunes.
You can enjoy picking your pears, eating them and of course, you can buy pears directly from the farm.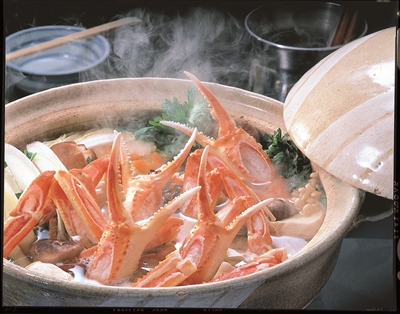 Tottori Prefecture also called Kanitori (Crab-Catching) Prefecture

Matsuba crabs (snow crabs) season starts from November, and Tottori Prefecture changes to the same to Kanitori (Crab-Catching) Prefecture during the season (from November to March).
Visit Tottori and the Tottori Sand Dunes in crab season, soak in a hot spring and enjoy a mouthful of Matsuba crabs the season has just begun.
This is the most luxurious time to spend in Tottori from autumn to spring.