Spring
The spring of the Tottori Sand Dunes comes from the sea.
The warm sea sends soft breezes.
Even though the strong winds sometimes blowdown,
when the sand storm stops, the plants open their leaves
and the flowers begin to bloom all together in the dunes.
The flower carpet starts from the shore side and spreads to the inland.

SEASON
A Breath of Spring
Spring when the pale pink flowers add color to the sandy field as far as the eye can see.
The soft sunlight shining down and the dunes will be filled with light.
What controls the dune is the great beauty of the nature that goes far beyond human lives.
Its magnificensce beauty will capture people's eyes and hearts.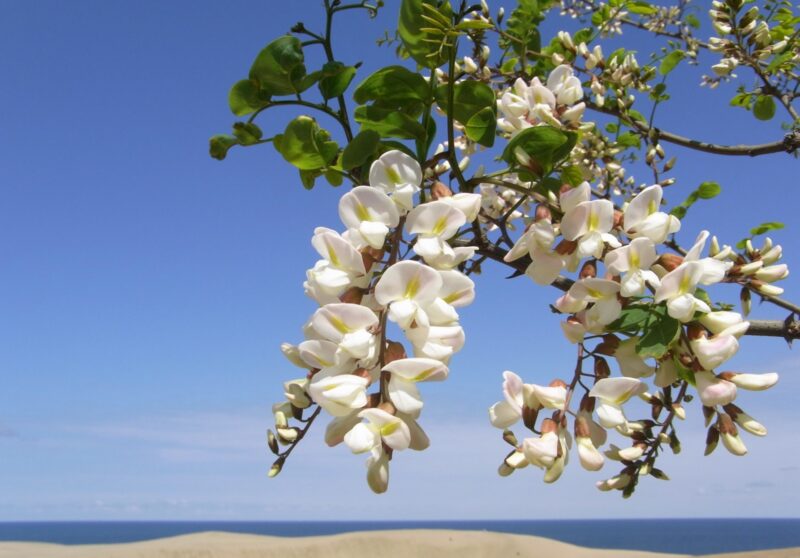 Herald the Coming of Spring to the Tottori Sand Dunes

A sweet scent of Robinia pseudo-acasia blossoms float.
This is said to herald the coming of spring to the Tottori Sand Dunes.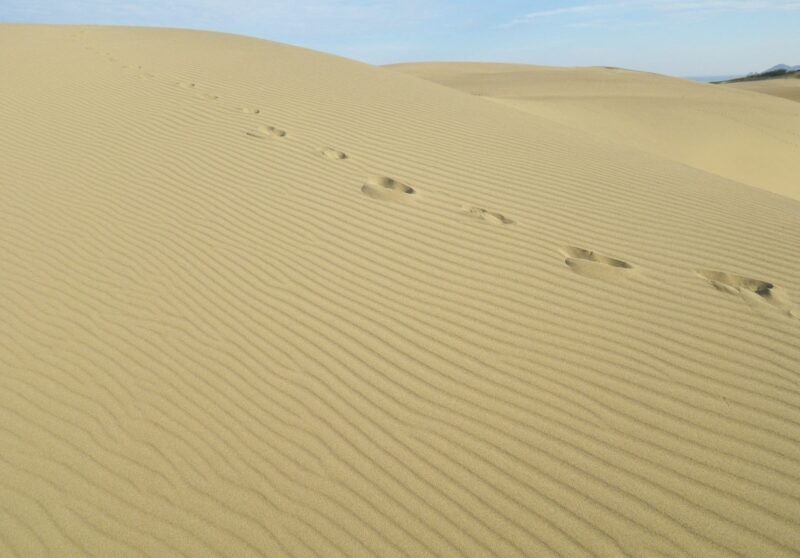 Wind Ripples
Beautiful wind ripples cover the sand dunes.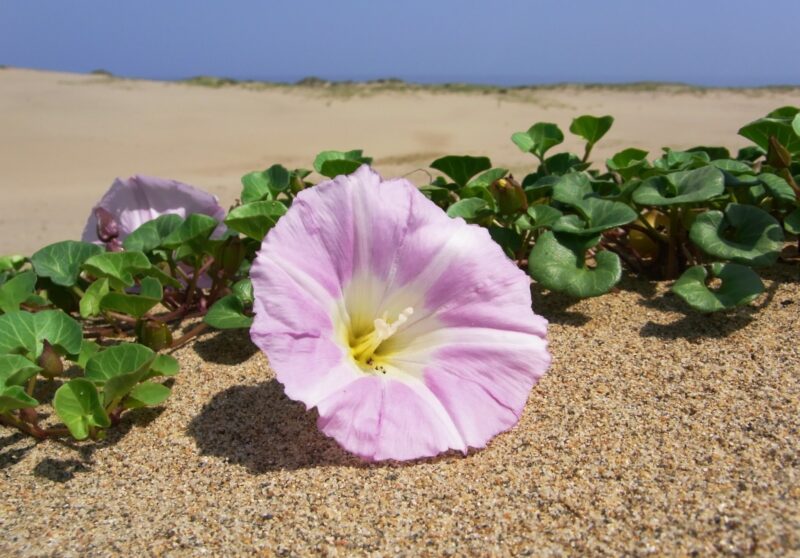 Calystegia Soldanella (Sea Bindweed)
A pale pink carpet of blooming spreads in the sand.
The full bloom of the flowers is worth seeing.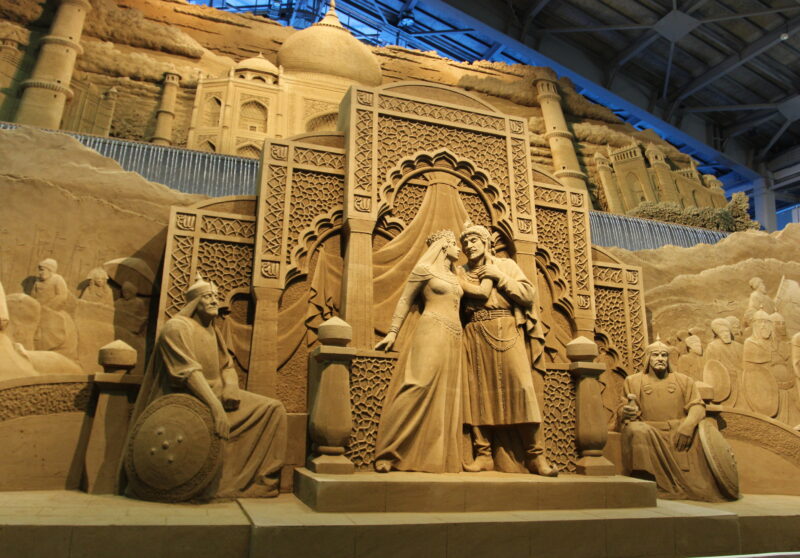 "Tottori Sand Dunes, The Sand Museum" is the world's first sand museum displaying sand sculptures

Opened from April 18, 2020!!
【The 13th Exhibition】"Travel Aroung the World in Sand / Czech and Slovakia"
Held every year from April to January of the following year with a different theme and the sand sculptures.
Click here for the official website of Tottori Sand Dunes, The Sand Museum